Golden Smog Covers


From the Minneapolis "Star Tribune" 12/11/98


There's nothing super about all-star band Golden Smog

Jim Sullivan / Boston Globe

Golden Smog -- which includes members of Soul Asylum ,
the Jayhawks, Wilco, Run Westy Run and Big Star --
doesn't like to be called a supergroup. Better,
suggests Soul Asylum 's Dan Murphy,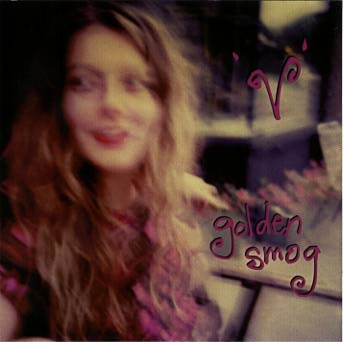 call it a
"stuporgroup."

Singer-guitarist Murphy explains his preferred term.
"With our group," he says, "the only real standard is
you've got to be a music fan. And we all dig each
other's bands, grew up listening to each other. We
don't have high aspirations. Look at our careers: None
[of our main bands] have been all that super. We just
want to play music with our friends and not embarrass
ourselves."

Golden Smog, which performs Saturday at First Avenue in
Minneapolis, comprises musicians from other Twin Cities
bands -- singer-guitarist Gary Louris and bassist Marc
Perlman from the Jayhawks and singer-guitarist Kraig
Johnson of Run Westy Run. Singer-guitarist Jeff Tweedy
of Wilco and new drummer Jody Stephens, of the defunct
legendary pop band Big Star, round out the lineup.

The zephyrs of what became Golden Smog started swirling
around the late-'80s. It began as a bit of a joke. The
band covered songs by bands from the Rolling Stones to
Three Dog Night. Murphy took the name from the
Flintstones -- the Mel "Velvet Fog" Torme of Bedrock
was called the Golden Smog.
This Golden Smog was, and remains, a side project for
the various people involved. When they made a
semiformal debut in 1995 with a five-days-in-the-making
recording session-cum-frat-party disc called "Down By
the Old Mainstream," the musicians used fake names,
created a fake biography and took credit for
nonexistent records.

"People's expectations were so low," says Murphy, about
the subsequent tour. "They thought they'd come and see
a goofy band like They Might Be Giants." They got, he
says, a pretty raucous band playing covers (Bowie,
Velvet Underground) and originals. "It went
smashingly."

Even though it is a sideline gig for those involved,
many fans consider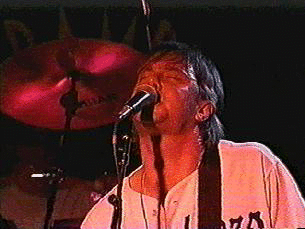 Golden Smog to be the
standard-bearer of the "no depression," or alt-country,
movement.

While the Smog has a lot of sad songs in its repertoire
-- because as Elton John once sang, sad songs say so
much -- the musicians tend to rip it up in concert.
"There's quite a lot of introspective stuff," Murphy
says of the compositions, especially those on the new
disc, "Weird Tales." The album "wasn't as much fun to
make, but it's a better album and therefore worth it.
The songs are more serious, darker. Sometimes [artists]
are clearest when they're going through [hard] things,
asking those questions. On this album, there's a more
collective identity." Graybeard rock fans might hear
echoes of Buffalo Springfield and the Byrds.

One of the things that make Golden Smog work, suggests
Murphy, is the relative lack of pressure. The members
talked to some major labeIs, but if they were signed to
a bigger label than Rykodisc, Murphy says, "I don't
think we could live up to [sales] expectations. . . .
The mentality of the Smog is this: songs that are
fairly simple, in a good way. Not tuneless, but easy to
pick up and play. What you do is try and capture the
spark of what you were thinking when you wrote the
song."

© Copyright 1998 Boston Globe. All rights reserved.